Rely on the Building Science Experts
Installing Sprayed Polyurethane Foam (SPF) roofing system on a new building, or retrofitting your older roof with an SPF roof can save you money in a lot of different ways.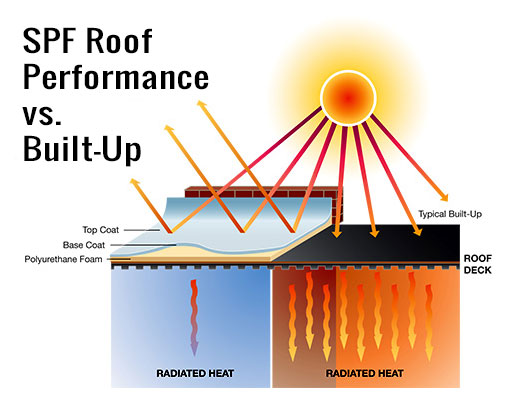 Spray Polyurethane Foam Roof Performance
SPF Roofs greatly outperform old-fashioned roofs in a number of ways. Reducing heat loss or heat gain is one of the biggest benefits.
Architects, builders, and owners have created an awareness in sustainable building. This awareness has generated increased interest in the roofing industry to reveal a sustainable roofing system for commercial, industrial and residential applications.
A system that doesn't leak, supports energy conservation, and warrants the confidence of the building owner, engineer and architect. That system is a Spray Polyurethane Foam (SPF) Insulation Roofing System.
SPF is a rigid, closed-cell plastic created by a combination of two liquid components, which react in seconds and can be walked on in a matter of minutes. These roofs provide high compressive strengths that increase durability, endure foot traffic, and resist impact and storm damage.
Life Cycle Cost
With the rising cost of building materials and the eradication of environmental resources it is not feasible or profitable to incur expensive annual life cycle costs or to replace a roof every 10 to 15 years.
The life cycle cost of a roof is defined as the present value of all the costs associated with the roof from initial installation until reroof. Sustainable roof systems are becoming increasingly important. Sustainable systems installed by preserve natural resources, reduce landfill waste and provide maximum life cycle cost efficiency.
There are three primary features of Spray Polyurethane Foam Roofing that reduce annual life cycle cost:
ELIMINATE SEAMS AND JOINTS
SPF's tenacious ability to adhere to most surfaces provides a watertight monolithic seal around penetrations, up parapet walls, and other parts of the structure without the use of mechanical flashings, in most cases.
BUILD POSITIVE DRAINAGE
Polyurethane foam can be sprayed in various thicknesses to create positive drainage and eliminate ponding water. Ponding water is the principal indication of inadequate drainage, a frequent cause of roof leaks. Roof leaks accelerate roof deterioration.
ADD A WEATHER RESISTANT COATING
After the SPF has been applied by to the proper thickness and finish specifications, a protective layer of elastomeric coating is added. This protective layer produces a UV resistant and sustainable surface.
Key
Benefits

of Sustainable Spray Foam Roofing
Adds Superior Insulation Value
Colors Available
Elastomeric (stretches-not prone to split)
Fast Trouble-Free Installation
Free of Asbestos and Formaldehyde
International Code Council Complaint
Lightweight
Noise is Reduced or Eliminated
Rodent & Bird Proof, No Nutritional Value
Roof Structure is Strengthened
Seamless - No Weak Points for water to enter
Stops Leaks
Strongly adheres to a Variety of Surfaces
Thermal movement is reduced or Eliminated
U.V. Stable... Won't yellow in the sun
UL and FM Listed
Virtually Maintenance Free
Will take foot traffic, tank units, etc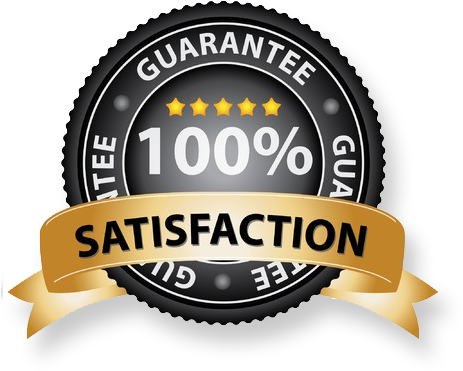 Constant Owner interaction means no project manager or multiple people trying to make decisions.
The highest quality products and with many small details that often go unnoticed by other contractors, let's take your insulation project to the next level.
Quality Control. The owner is hands on throughout the project, if any problems or issues arise they can be dealt with immediately.
Nonstop communication - The key to the success of your project is good communication. And, a big part of communication is listening. From the beginning of a project to its end, our company places a high priority on listening - to you, your needs and wishes.
Solid Science - Our Building Science experts understand the principles of heat, air and moisture flow, and how the building envelope interacts with a building's mechanical systems as well as its occupants.
"Everything is designed, but some things are designed well."